Oops, I did it again! For over 30 years I bought myself flowers.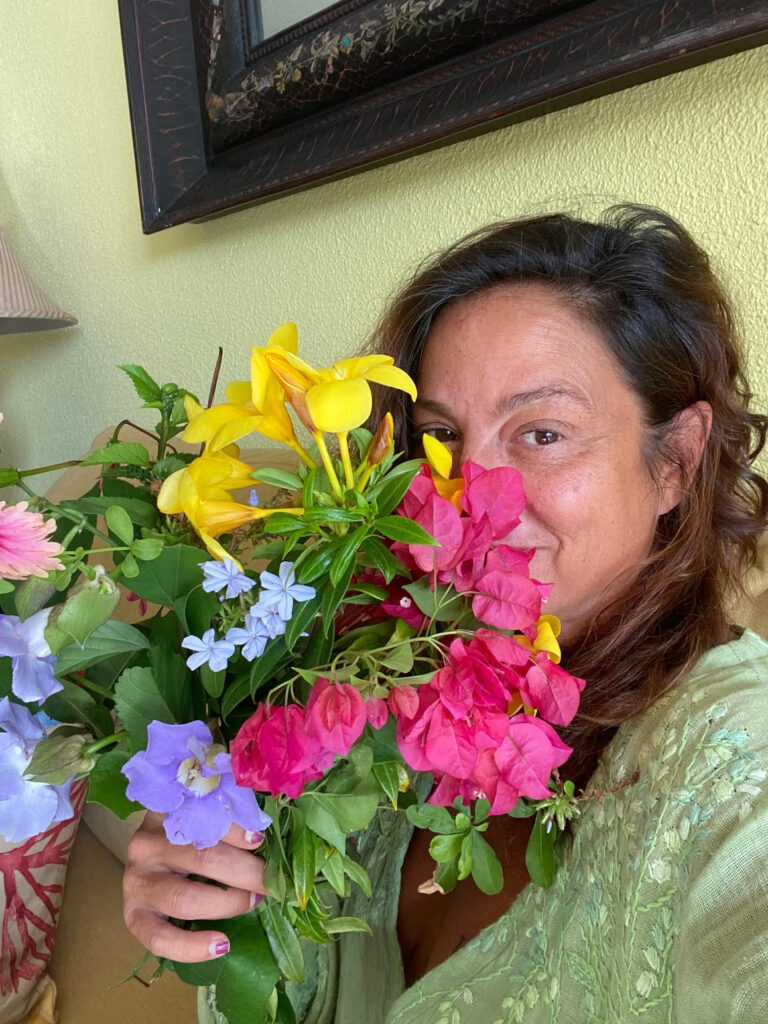 Whenever I felt alone, on many special occasions, I bought myself flowers. I didn't really know until a few years ago why I was doing it. I just knew that it made me happier to buy myself flowers.
Then I learned in 2018, why I was acknowledging myself. It was an acknowledgment I waited lifetimes for others to give me.

And with each flower bouquet over the years, I was getting closer to something. I know now, it was self-love. Something nobody could ever give me.
The flowers represented love to me and I began to write myself little flower notes and cards to go along with them. I would sign the cards, "Love Always, Me."
Now, not only do I live that signature, I now get to pick my own flowers where I am living in love. I picked so many this morning that I laughed at myself.
My Lori, how far you have returned?
And in the courage of your return – the garden of love now blooms to help others on their healing love journey. If you are reading this, please help bloom love on from and for the love that is you.
Others so need your love too. It starts with Self.